Pride 🏳️‍🌈 2023

EQUALITY FOR ALL
We are dedicated to providing a supportive and inclusive workplace.  We are proud to have earned the titles of Top Work Place and Best Place to Work for so many years and we know that part of why we earn those awards is that we have committed to creating a workplace that is supportive and inclusive.
Townsend Leather has always been a place of inclusion. For years we have been proud supporters of the Human Rights Campaign and have celebrated Pride Month in some way for almost a decade. This month we spread our celebration across a week of focused LGBTQ community-supportive mini-events.  Showing our support for the LGTBQ community visually with clothing-vibe-stylin' each day of the week. But, also taking meaningful action and are raising money for the Trevor Project.  https://give.thetrevorproject.org/townsendleather
We started our week with everyone in rainbow-themed clothing.  Rainbow clothing, rainbows vibes, and Nina and Mary even passed out Skittles and rainbow Twizzlers. The rainbow as an icon and flag, has been used since 1978 as a symbol for LGBTQ pride. The colors represent the spectrum of gender and a sense of inclusion of all (all colors).
Pride is visibility, pride is community, pride is resilience. Our celebration of the rainbow is a simple but meaningful action, to show we are here visibly in community.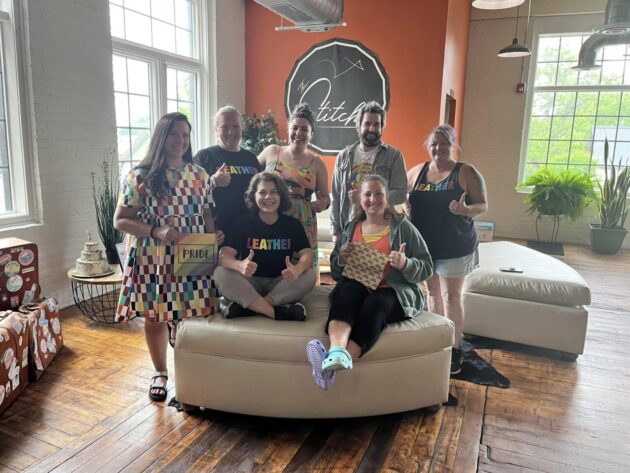 During the week, we celebrated Pride by feeling the groovy colors and swirling zangs of 1969-inspired tie-dye.
Tie-dye can be a symbol of pride with its spectrum of colors and spiraling tendrils giving the feeling of pulling in and inclusion. But, beyond that, we wear tie-dye today in recognition of the origin of Pride Month, the Stonewall riots of June 1969. 1969, a year of fashion and future growth is also marked as a year of uprising and struggle. Police wrongly raided the Stonewall Inn bar, which turned into days of rioting and protesting.
The anniversary of that event grew into the month-long celebration of support, inclusion and fighting for equal rights, that we now call Pride Month. Unfortunately, there have been countless attacks on the LGBTQ community every year since the Stonewall Riots, so there is always more work to be done, more support to give, more visibility to create.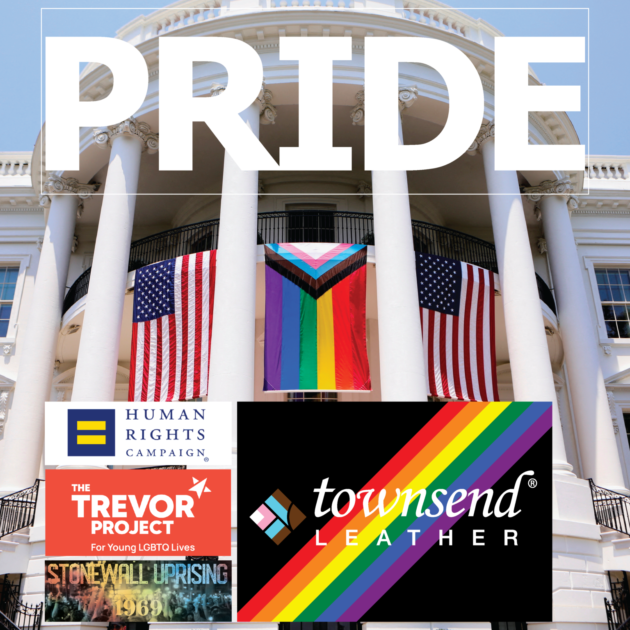 Flag Day coinciding with our Pride week made for a flag-filled day of symbolism and free-feeling vibes.
The US flag to so many, is a symbol of freedom. Freedom to be whoever you are. Freedom to have equal rights. Freedom to be protected from hate and violence. Freedom to live.
Freedom is a weighty word, it carries belief and meaning, sacrifice and history, and a flag can be a landing place for that weight of Freedom, a symbol, an icon, a beacon of hope.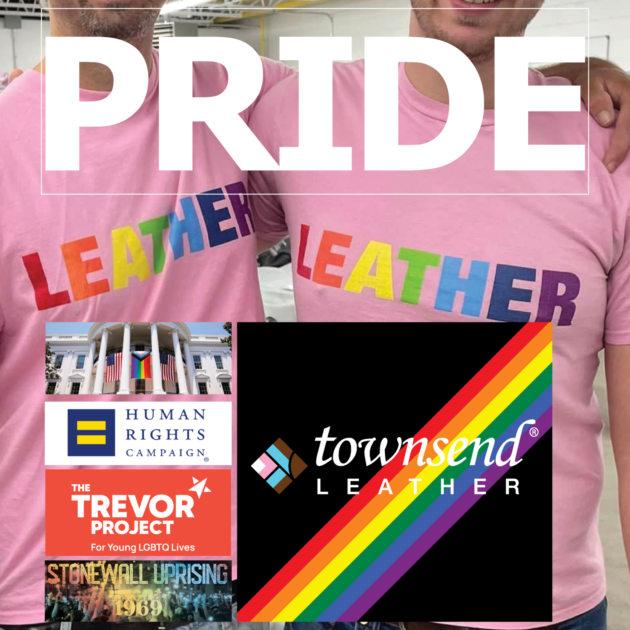 We closed out our Pride Week celebrations on Friday with a bang, but of course continue to celebrate Pride, as an organization, all month and all year. A core value of being a Townsend Partner is Care, which embodies inclusion and support. Townsend stands as an entity of inclusion, diversity, and care for each other, especially for underserved communities.
We all wore our world-famous rainbow "LEATHER" shirts together and took many selfies, twinning, and group photos.  But we also held a fundraiser, our Partners banded together and raised $600 for The Trevor Project!
The Trevor Project aims to see "A world where all LGBTQ young people see a bright future for themselves." And our collective donation will help urge that along.
Right now, the landscape does not really look supportive of the LGBTQ community, there are a record number of anti-LGBTQ laws in action or in proposals across the country. In 2018 there were 42 anti-LGBTQ laws, in 2023 there are 417 laws and with that hate crimes toward the LGBTQ community are on the rise. With the misinformation, debates, anti-laws, and hate crimes, it is easy to see that young LGBTQ people feel pushed out and devalued. So it is not a coincidence that suicide for ages 10-25 are at the highest rate they have ever been in the US. We are facing a mental health crisis with LGBTQ youth at the center.
But, with the awareness, the support, and the action that our Townsend Leather Partners took and others have been taking, we can feel proud and hopeful that things can get better.
So not surprisingly, but very impressively, Townsend Leather will be donating $600 toward a mission of "ending suicide among lesbian, gay, bisexual, transgender, queer & questioning young people."