OUR SUSTAINABLE LEATHER
Starts with humanely-raised animals – free-range, allowed to mature naturally, used to their fullest
Our leather is always green from the beginning as a by-product of the meat industry
Unlike other materials, leather is repairable
Leather is humankind's oldest textile, natural, proven, reliable. The endurance of leather is unmatched
Our leather is post-consumer recyclable
Our leather is long-lasting, it has been shown that our leather lasts at least four-times longer than fabric
HOW WE MANUFACTURE WITH THE ENVIRONMENT IN MIND
We use natural and sustainable manufacturing, utilizing the newest efficient technology, but drawing on hundreds of years of old-world craft.
Unlike vinyl and other materials, our leather is never made with PVC, ethylene, chlorine, or crude oil. Vinyl is a plastic made from oil and chemicals, manufactured through chemical reactions and high-energy machinery.
Townsend's leather is made with water-based chemicals, vegetable-re-tanning agents, and low-energy, hand-crafted manufacturing.
Townsend's leather is free of dangerous chromes and the chromes that are present are a safe substance that also represents an essential part of human diet (with many people taking daily supplements that contain it).
Townsend's leather are all Low VOC products
MAKING A POSITIVE ENVIRONMENTAL IMPACT WITH WHO WE ARE
We are AS9100 certified – everything is made to the highest of standards and improved upon each year

Quality leather lasts longer and Quality manufacturing means less waste, less reworks, less frustration.

 

Get it right and get what you wanted, the first time.

We are a USGBC member – "a driver of green building innovation."
We are a AATCC member – "passionate about textile chemistry and quality with world-class reliability."
We are a SATRA member – "leading technical authority for footwear and leather."
We are a Material Bank member – "the world's largest material marketplace for the architecture and design industry, significantly improving the sustainability of the design industry."
We are a Leather Naturally Member – "passion for and belief in, the value and sustainability of leather."
ENVIRONMENTAL CHOICES YOU CAN MAKE
AS THE CUSTOMER
LEATHER LIFE CYCLE
DESIGN 
Product choice can influence the longevity of project.  We aim to help our customers choose the perfect leather for their application, for use, yield, and design longevity.  Creating a product that is efficient and sustainable.
SUPPLY CHAIN 
Humanely and sustainably raised, our supply chain is held to the highest of standards and we only select from the best of the best.
MANUFACTURING 
With water-based finishing and vegetable-based re-tanning agents we manufacture products that are low VOC, free of dangerous chromes, and are post-consumer recyclable. Utilizing our culture of sustainability, we evaluate and improve on our all processes routinely.
MAINTENANCE
Leather will last 4 times longer than fabric or other materials and is repairable making its longevity unmatched and with proper care and maintenance, from Townsend's guidance and our network of resources, it can last for 100 years.
END-OF-LIFE 
Leather will often outlast the frame it is on, when the leather has served its life as seating it can be repurposed into other items or can be safely disposed of.
We work with our customers through every phase of the leather life cycle to educate, support, and partner.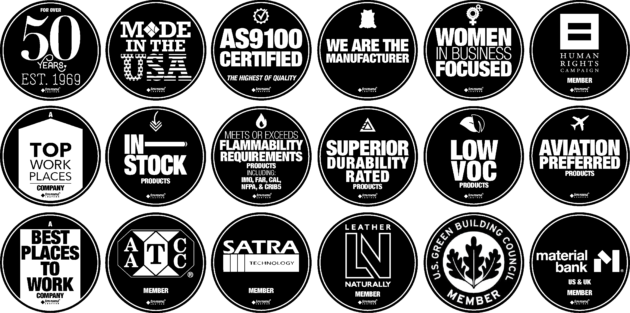 ---
Townsend's passion for and belief in the value and sustainability of leather as a material is bolstered by our manufacturer membership with Leather Naturally.
 www.leathernaturally.org/Our-Story/Our-members/Townsend-Leather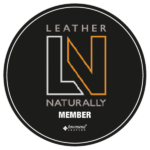 .  For many years, the Leather Naturally organization has been the go-to resource for leather education and information and Townsend Leather is a perfect partner in this mission.
Leather Naturally is "a not-for-profit industry members association that focuses on education and the promotion of leather. We promote the use of globally manufactured sustainable leather and seek to inspire and inform designers, creators, and consumers about its beauty, quality, and versatility."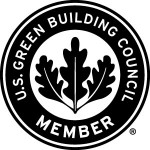 Townsend is a proud member of the USGBC, read more here: Townsend Leather USGBC
Townsend Leather has taken great care to implement best environmental practices to protect our planet. Our leather is sourced from suppliers located primarily in countries in Europe. The hides are already tanned and the tanning process is strictly regulated in the European Union to assure minimal environmental impact. These hides are reclaimed from the waste stream of meat production.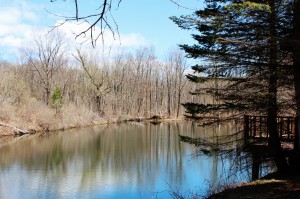 Once hides arrive at our manufacturing plant in upstate New York, they are dyed and finished. Townsend continually invests in production equipment to reduce chemical consumption and emissions by more than 30%. Vegetable-based re-tanning agents are used, as well as water-based finishing systems. Effluent waters are monitored and pretreated before they leave our factory to remove any compounds that do not meet strict state and federal standards. This water receives additional purification in a state-of-the-art waste-water treatment plant engineered to meet the needs of the leather industry, assuring complete environmental compliance.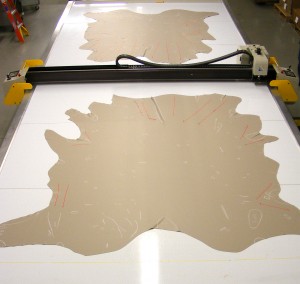 Our cutting program also reduces hide waste. All hides are utilized to the fullest and even leftover scraps are used and recycled to make small leather goods. The cutting program also reduces packaging and weight, thereby reducing shipping costs.
Townsend Leather also encourages a company-wide commitment to green initiatives as part of our "Green Team" to find ways to reduce waste and energy usage as well as to recycle paper, cardboard, plastic, and glass, and we have even installed energy-efficient products at our manufacturing facility.
Because leather is a durable and long-lasting natural material, it can be repaired instead of replaced. Leather also typically lasts four times longer than fabric or textile coverings. Just like leather, which stands the test of time, we want our environment and planet to remain healthy for future generations.