Townsend Leather is a Best Place to Work 2023
Once again, Townsend Leather has been recognized as a Best Place to Work in all the capital region!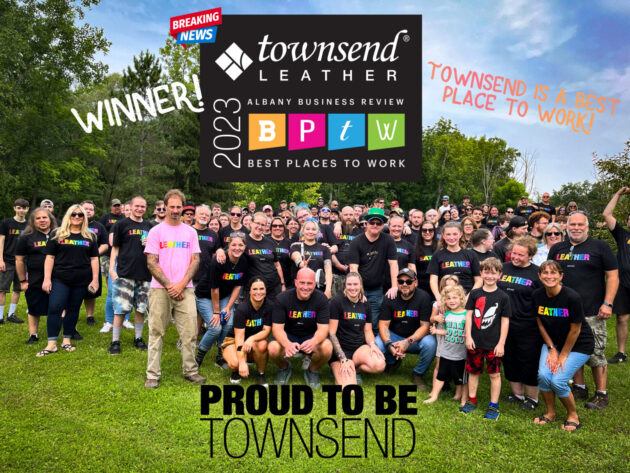 See the formal announcement from the Albany Business Review here:
https://www.bizjournals.com/albany/news/2023/10/25/best-places-to-work-2023-large-winners.html?utm_source=st&utm_medium=en&utm_campaign=EX&utm_content=al&ana=e_al_EX&j=33137920&senddate=2023-10-25
This is a recognition that we do not take lightly. It is something we strive for and are proud to be labeled as. Surveys go out to every employee, they are filled out and turned in to a third party, who pours over them, evaluates them, compares them to every other company, sorts, ranks, and then awards. So it really means something to us, that this award comes to us directly because of the words and insights of our people. Of all the places someone could work in the greater Albany capital region, we are confident and validated in knowing, Townsend Leather is one of the very best.
We care about what we do here and we care about each other. This award is an outward manifestation of our care about who we are, what we do, and who we are together.
We are proud to be Townsend.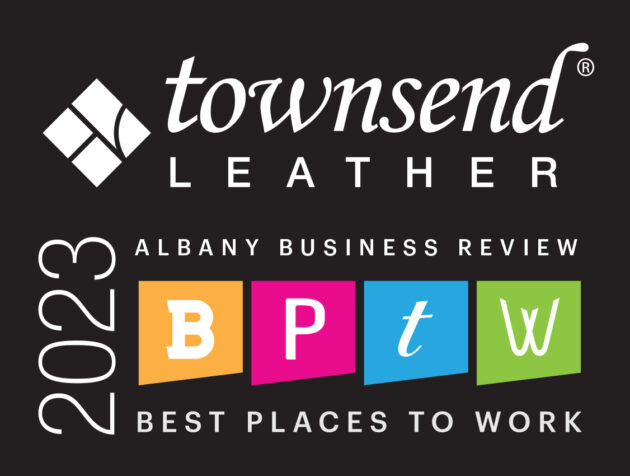 Our team loved attending the Best Places Tow Work celebration event last year: https://townsendleather.com/2022/lifestyle/best-place-to-work-townsend-leather-2