Top Work Place 2023
Almost a decade of being named a Top Workplace, we are proud and honored.
Once again, Townsend Leather has been named a Top Workplace for the entire Capital Region by the Albany Times Union.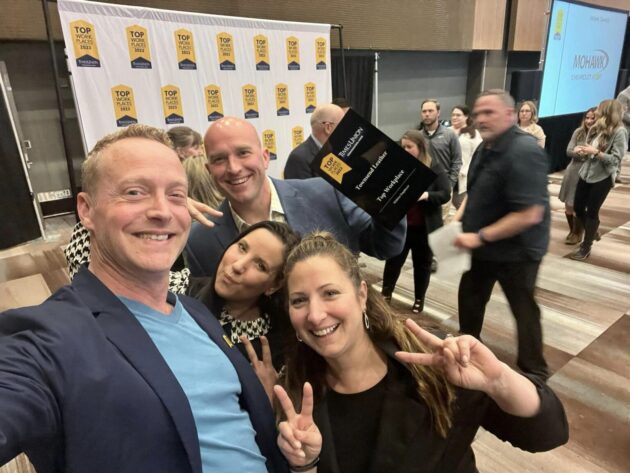 https://www.timesunion.com/projects/2023/top-workplaces-albany
Townsend Leather was built on the fundamental idea of creating great jobs that create great things.  Red Kucel grew up in the leather industry, when he ventured out on his own, he gathered his friends and set out to build a company that they all would love to work at.  Over 50 years later we still weave that idea into everything we do, make a place we love to work.
https://www.timesunion.com/topworkplaces/article/top-workplaces-capital-region-business-17878217.php
Since 2014 Townsend Leather has been recognized as a Top Place to Work in all the greater capital region.  We feel proud of this recognition because it comes from the words and input of our employees.  It is not a paid recognition, it is not a popular vote, it is based on true employee feedback and insight.
https://www.timesunion.com/topworkplaces/article/method-picking-top-workplaces-17876942.php
Our senior leadership team was able to pick up our award at the recognition ceremony.  They represented Townsend in style and in fun.  We are so proud of the company we have built together, the work we do and how we do it.  We are looking forward to many more years of creating greatness.