Top Work Place Awarded for 9 Years in a row! – Townsend Leather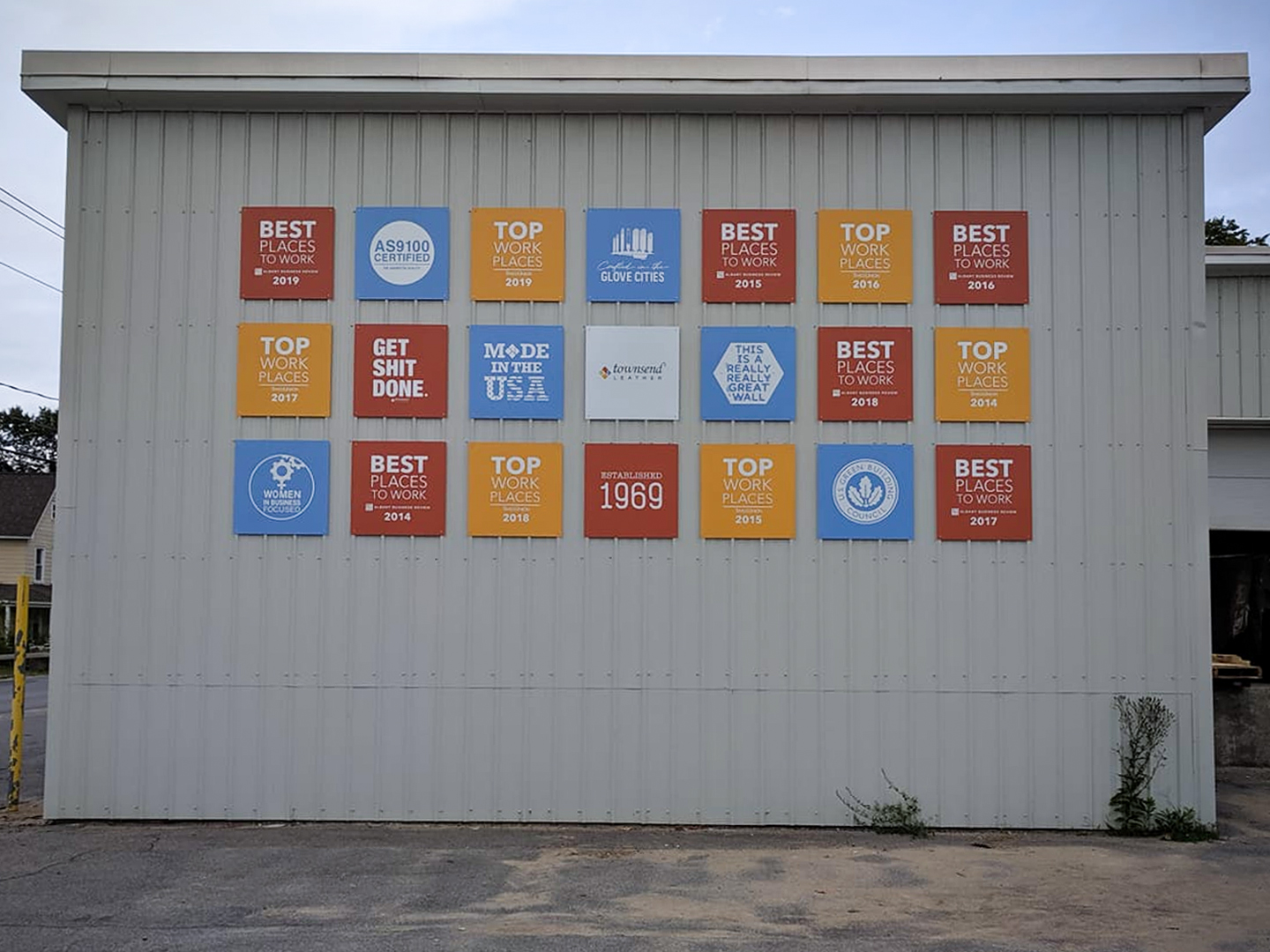 We talk often in small groups at Townsend Leather about, 'what will success look like?'. We strive to put mental imagery and careful words to define our goals – knowing that this definition, the very act of attempting to answer that question, immeasurably increases our chances of meeting that success.
What is interesting is – a success, as defined by Townsend Leather Partners, almost always looks like meeting some measure of a mile-post with the knowledge that we put our everything into it and did so with integrity to our values.
We've thought about 'what does success look like' for every day at Townsend Leather, and we answered it with – living and loving our values, doing what we do best, and doing it together.
"We are honored to be recognized by our team and the Times Union for another year in a row as a Top Workplace!

What's even cooler this year is the additional recognition for our Values-based culture. Our values truly are our guiding force and aspirational to us in good times and tough times. We have learned over the years our Values have helped strengthen and improve the company's longevity, resilience, and fortitude! We celebrate this honor in spirit and from afar, looking forward to the time we can celebrate together as a team!"
– Jared
Townsend Leather President
We do not set out with a Win as the definition of our success, we set out to live our values and live them well enough that others notice it. And that is what is so honoring about the 9 years of awards.
Values Recognition:
Townsend Leather – This company operates by strong values
"Townsend operates on values each and every day from how we reward, manage others, and treat difficult situations. … We have a strong value of family. We all take care of each other."
Special Recognition:
Clued In Leadership
Townsend Leather has been recognized as a Top Work Place for the entire greater Capital District region by the Times Union, often receiving special recognition for our focus on values and our leadership. Townsend Leather has even been named THE top workplace in the region 2 times in that span.
Townsend Leather has also been recognized as a Best Place To Work for the entire greater Capital District region by the Albany Business Review for just as many years.
We have a literal award-winning culture because of our focus and attention to each other and each other's hearts.
See more about the values we hold so dearly, that drives us each day, and each day to success:
Early this year we also had the honor of being recognized for displaying the ideals, optimism, and hope for the future of our region that were held by economic development leader Edward L. Wilkinson, through receiving the Edward L. Wilkinson Industry of the Year" from the Fulton Montgomery Regional Chamber of Commerce.
Edward L. Wilkinson Industry of the Year Award given to Townsend Leather
Our leadership is comprised of 3 members of the "40 under 40" winners. Including president and champion of Townsend Leather, Jared Eckler.
https://www.townsendleather.com/contact/job
We have written and shared and photographed often of our awards and Top/Best Work Places wins over the years. Click around to see some of our highly regarded memories.