CDPHP Workforce Challenge 2023
On May 18th, 2023 a team of Townsend Leather Partners came together and had a lot of fun, in the largest running event in the Capital District of New York, the CDPHP Workforce Team Challenge in Downtown Albany, NY.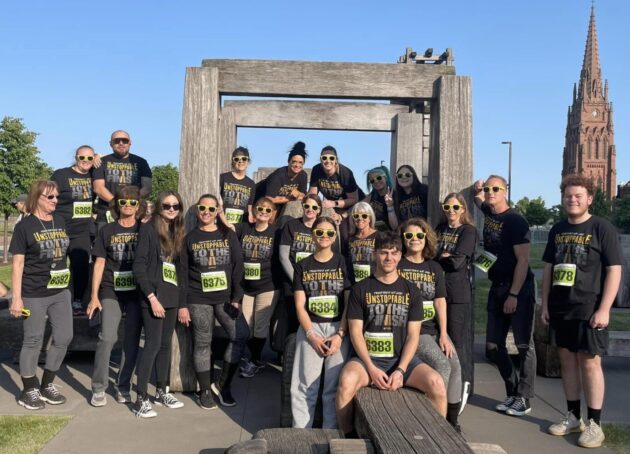 Organized by, and serves as the major fundraiser for, the Hudson-Mohawk Road Runners Club (HMRRC). The proceeds help underwrite many of HMRRC's activities and offerings, including college scholarships, grants, free races for members, and the Just Run® Program, which encourages grade school children to run for exercise and fun.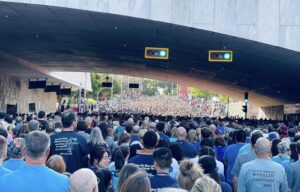 At this year's event, it was exciting to see over 7,000 registered participants collectively donate over $12,000 to this year's Charity of Choice, Rotterdam Community Center. The Rotterdam Community Center is an open table for the people of Rotterdam and the greater Schenectady area of New York, where neighbors of all backgrounds can gather safely and without judgement to support, learn, and grow together.
At this event, Townsend is well-known for participating in and receiving awards in the T-Shirt Contest, where businesses/teams submit a custom design of their own to be worn that day, then it is judged the night before the race. With over 50 teams submitted into the contest, Townsend placed again this year winning 3rd place for the Most Motivational category for their "Unstoppable To The Finish" design!
All of this is an amazing opportunity to have a lot of fun with fellow partners, representing with our award-winning shirts, and taking fun group photos. This is another awesome way Townsend Partners encourage each other, not necessarily to win, but to do it together, motivate each other, have fun and be Unstoppable!