TOP CEO
After winning
Top Work Place
again, and
Clued-In Leadership
award, and a special
40 Under 40
acknowledgment…
our President, Jared Eckler, has now also been named a TOP CEO by the Times Union
. In true Jared style, his response to the award was just to be grateful for the team here,
"The only reason it even matters to me is that it came from you, Townsend Partners.
Your thoughts, your experience with me and in this company, your belief, your support, your partnership, and you as a team.
A team that motivates and inspires me to make things better for, and with you.
"Luckiest leader" I'd take over "Top CEO" with partners like you showing me the greatest heart, grit, and passion, with the experience and know-how from our vets, and the wild untapped potential of our new partners – I'm lucky & honored – thank you!" – Jared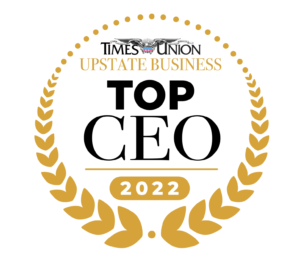 The Top CEO announcement is not a surprise for anyone connected with Townsend. Jared's heart-led leadership is felt daily by everyone here at Townend but is visible to anyone on the outside as well, fans of Townsend, community members, customers, everyone sees the impact Jared.
The Times Union describes many of the incredible things Jared does to support the Townsend team, one thing not mentioned though is the non-action that is equally powerful. Jared knows how to listen, how to be still, and be present. Leadership is not always big gestures or loudly visible, powerful leadership sometimes comes from leaning forward to listen a little closer when an employee needs to rant about something. That feeling of welcome, of personal connecting, of equal-plane you-matter-ness is something Jared models so admirably in his leadership.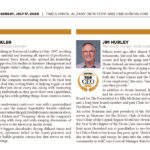 JARED ECKLER PRESIDENT, TOWNSEND LEATHER
Jared began working at Townsend Leather in May 1997, working with their raw materialand learning all aspects of production. from then-President Terry Kucel, who spotted his leadership abilities and supported his studies in Business Management and Economics at Empire State College. In 2010, Jared stepped into the President's role.
Jared is an amazing leader who engages each Partner as an integral part of the company, motivating them to be their best selves. You can find him sorting hides or helping toggle or mill an order of leather just about everyday, along with mentoring and supporting individuals as they grow their own capabilities, and his skill and devotion to having fun while getting things done to create a warm, family-like atmosphere.
Every Partner gets a handwritten anniversary card every year with a personalized thanks for their unique qualities, and the annual Superlative Awards celebrate individuals for exemplifying company values like grit, flexibility, and communication; regular things like T-Shirt Theme Fridays and "Twinning" shots on the company's internal Facebook Workplace, along with deep and wide-ranging discussions of everything from TED talks and novels to the latest pop media trends.
Jared is every Townsend Partner's biggest cheerleader during difficult times and good ones alike. His compassion, optimism, belief in his team's potential, and open-door,non-judgmental style builds a genuine connection that serves us well, no matter what challenge a day brings.
We previously talked about Townsend Leadership's celebration of their previous 40 under 40 awards, but as it feels directly tied to Jared's win as a Top CEO, it is worth mentioning again. Townsend Leather has 40 Under 40 award-winning leadership. Townsend Leather prides itself on who we are as much as what we do, and who we are is driven by our leadership. Luckily, we have the best, award-winning, passionate leadership anywhere. We have been awarded as the Best and Top place to work for many years, and for almost as many years we have been awarded special recognition for our leadership team. And it is not surprising when you spend any time with Tricia, Sarah, Tim, or Jared – you immediately know this is a team that is connected, invested, and wants to create greatness together – both in product and in people.
This past year our "Clued In" Award-winning leadership team was asked to celebrate their personal recognitions of their past 40 Under 40 awards.
The Albany Business Review scours the entire Capital Region each year for influential leaders and after a nomination, review, and analysis process – they finally settle on just a small handful of people to honor. Townsend Leather is proud to boast that 3 of the people that drive Townsend in heart and direction are previous winners of this 40 Under 40 influential leadership recognition.
This year, the Albany Business Review wanted to do catchup and a "where are they now" feature of some honored previous winners. Townsend's 3 winners are still all at Townsend, still being influential, still being amazing.
---
Sarah Eckler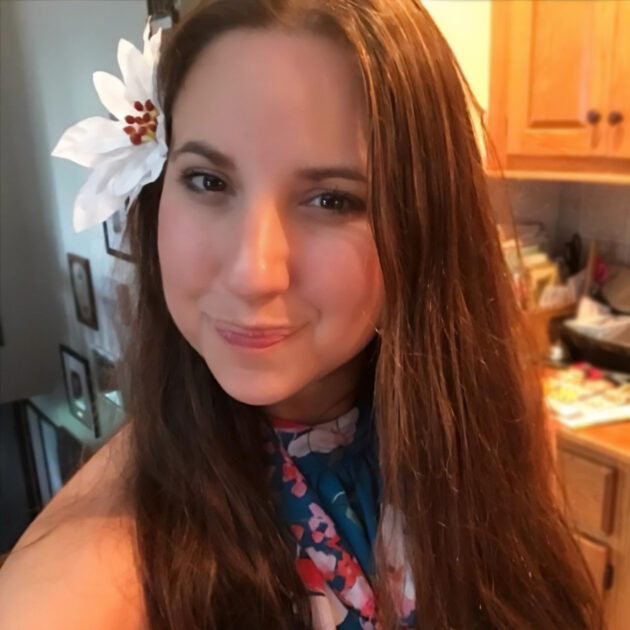 See the Albany Business Review Feature here: https://bizj.us/1qf7kv
Sarah oversees all aspects of sales and marketing at Townsend Leather, working closely with the internal and external sales and customer service teams, the sample department, and marketing and graphic design teams… all while helping to bring Townsend's leather-producing capabilities and expansive product line to the design-world through trade shows, our website, social media, promotional materials… Townsend's world-renowned leather is used for end-applications that include aviation interiors, hotels, casinos, yachts, cruise ships and even private residences.
Sarah is known far and wide as the heart of Townsend Leather.
In the time since her 40 Under 40 award she has only deepened her love of supporting people in every way, while simultaneously growing Townsend's reach to a worldwide brand.
---
Jared Eckler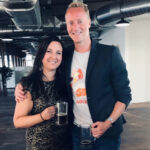 See the Albany Business Review Feature here: https://bizj.us/1qf7l1
See more about Jared's original 40 Under 40 recognition: https://wp.me/p9cvc3-1Ob
Jared loves making leather.
Whether he is participating in oversight of all production quality and process, or is acquiring and allocating the raw material from Germany. Jared loves working with our team on culture, partner recognition, and development.
Jared has spent the past few years since his 40 under 40 award leading, Jared has harnessed his natural leadership skills to be a mentor and positive example to hundreds of Townsend Partners over the years. Jared's passion for Townsend comes from his passion for people and ensuring that both the leather that Townsend makes and the people that make it are crafted and cared for, to the best quality possible.
---
Tim Beckett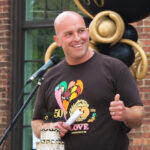 See the Albany Business Review Feature here: https://bizj.us/1qf7kz
See more about Tim's original 40 Under 40 recognition: https://wp.me/p9cvc3-310
Tim is a cool guy who does cool things.
He has P/L responsibilities at Townsend Leather, so his duties on any given day are where it would have the greatest impact. His passion is in the continued growth of Townsend and helping it reach its future goals.
---
Townsend Leather is so proud of being a high-minded yet down-to-earth, fantastic place full of fantastic people. With leaders throughout the company in all levels and areas, it is now surprise that Townsend is continually recognized with outstanding leadership.
Townsend's Leaders are so deserving of the awards they have received. These recognitions and the further acknowledgment of them are a meaningful testament to their continued dedication to the growing Townsend team and their continued excellence in leadership. We are continually growing and changing as a company, but one of the powerful consistents that makes Townsend Townsend, and makes us an award-winning team – is our leadership. Their passions, compassion, skill, and drive help make us who we are.
---
As part of the 40 Under 40 printed and digital feature, Townsend as a company was also written about:
Townsend Leather crafts the finest leather in the world, for seats or for feets Townsend handcrafts leather hides with love and years of hard-earned old-world technique and knowledge, combined with the latest in technological achievement, to create the world's highest quality, most beautiful, longest-lasting, sustainable, and most loved leather on earth.
Working with the biggest names in footwear and VIP aircraft alike, Townsend Leather is known and loved all over the world by designers and celebrities. Townsend Leather takes pride in what they do and who they do it for but is equally proud of who they do it with – our team of makers, doers, solvers, and amazers is the greatest team in the area.
Townsend Leather is home to three 40 under 40 honorees, who amongst them have over 50+ years of leather expertise. Townsend's leadership team is driven by a passion for people and these recognitions reflect that. If you want to join this award-winning, 40 Under 40 led, world's greatest team you can apply at www.townsendleather.com/job
LinkedIn URL: www.linkedin.com/in/townsend-leather-14486414/
Facebook URL: www.facebook.com/TownsendLeatherCompany/
Instagram HANDLE: www.instagram.com/townsendleather/
Townsend Leather
Visit Us: 4 Grove StreetJohnstown, NY 12095
Mail Us: P.O Box 669Johnstown, NY 12095
Ship to Us: 45-49 Townsend AveJohnstown, NY 12095
Email address: info@townsendleather.com