CDPHP Workforce Challenge 2022
On May 18th, 2022 a group of Townsend Leather Partners participated in, and had a great time, in the well-known CDPHP Workforce Team Challenge in Downtown Albany, NY. After a couple years of not being able to participate due to COVID-19, our team loved being able to get back into the run-fun!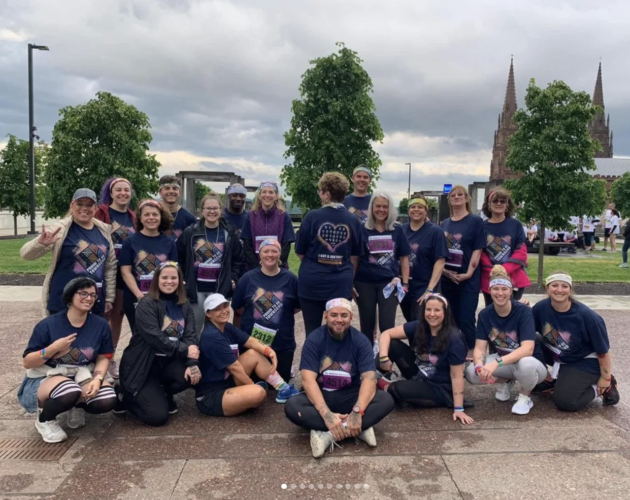 This event is the largest running event in the Capital District of New York, and is organized by, and serves as the major fundraiser for, the Hudson-Mowhawk Road Runners Club (HMRRC). The proceeds help underwrite many of HMRRC's activities and offerings, including college scholarships, grants, free races for members, and the Just Run® Program, which encourages grade school children to run for exercise and fun.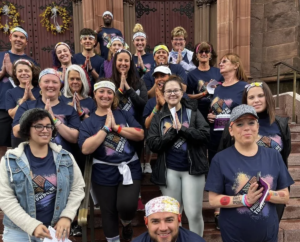 At this year's event, over 6,000 registered participants donated over $10,000 to this year's Charity of Choice, Oakwood Community
Center. Oakwood Community Center (OCC) offers a welcoming and nurturing space for the diverse residents of Troy to meet as strangers and become neighbors who care and advocate for each other.
We again, participated in the T-Shirt Contest, where businesses/teams submit a custom t-shirt design of their own, then it is judged the night before the race. Townsend won 3rd place for the Most Corporate!
Townsend Leather's team members joined together to create tie-dye socks and bandanas to go along with their custom-designed shirts, as well.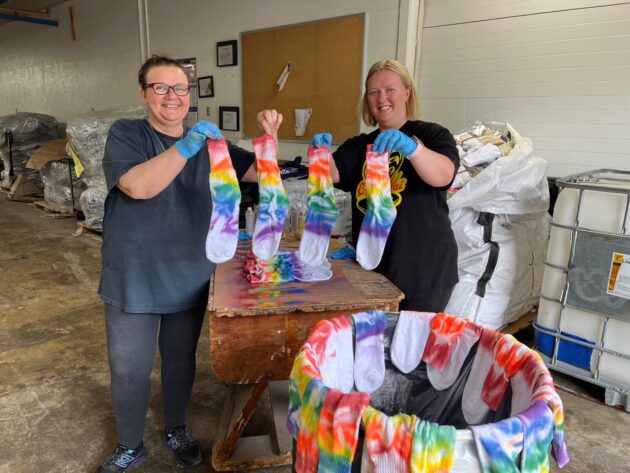 All together this was one amazing event – Townsend Partners worked together making their team apparel, had lots of fun, great exercise in beautiful surroundings, and took home 3rd place in the T-shirt Contest. You can't ask for anything more.
Townsend Leather is looking forward to next year!