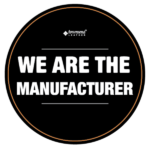 We mean it when we say, we can make your leather dreams come true.
Every technique, every look, every specialty design – we can do it all.
Townsend is the manufacturer, and we strive to have our hands and hearts into everything you can do with leather. So, we have spent decades leaning into ways to create and perfect every specialty design technique.
Embroidered leathers.
Laser etching.
Stencil-crafted.
You dream it, we make it.
Contact us, when you are ready to dream your biggest special leather dream.