Color Matching Experts – A Match Made In Leather
With some of the best and most experienced leather color matchers in the world, custom coloring is truly a specialty of Townsend Leather.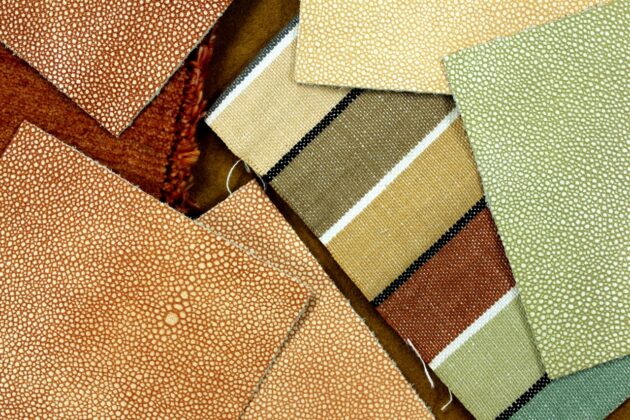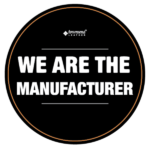 We can match previous dye lots, a swatch, other interior components, or even an intangible concept using our blend of years of color experience and knowledge and the latest technology which results in just the right color you are looking for. We understand the nuances of color, the factors that affect how color is perceived and how to alter color for different effects on different types of leather. We understand that so many design decisions are driven first and foremost by color, and we work closely with our customers to achieve the exact shade, tone, and hue of color needed for each project.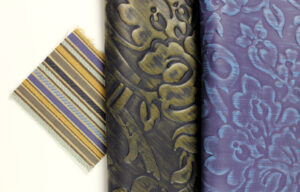 Our Color Matching team takes tremendous pride in being the best in the world for over 40 years at color matching and that is why they chose this simple but powerful statement as their guide and their mission.
A simple message, but one packed with Townsend meaning. Chris Oare worked with his team to craft a Color

Matching

Department specific Mission statement, and he put his whole heart into, like everything he does.
The Color

Matching

team's message encompasses them perfectly. The challenging work they do has to be lived to be done well,

it

has to be

loved

to keep doing

it

, and while the work is

matching

– the work they do is unmatched across the world.
The l

ive

it

,

love

it

message is owned and honed by all of the passionate experts on the Color

Matching

team, but

it

is one that all Townsend Partners can strive for in all that we do.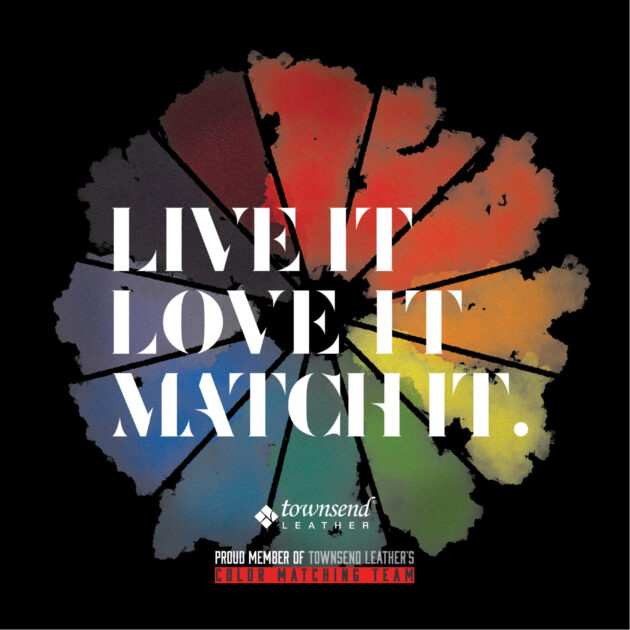 By utilizing hundreds of years of collective leather knowledge, experience, and skill, by combining state-of-the-art technology with time-tested artistry – our Color Matching Team can perfectly match any color you need to perfect your designs. We use the top-of-the-line color reading computer technology and we perfect everything by hand and eye while using light booths to perfect every shade and nuance in every kind of lighting.
There is nothing we can't match. To really put that idea to the test, as a prank a Townsend Partner once told our Color Matching team that a customer loved the specific color of a road-kill frog and sent it to them in a bag. Without any hesitation, the team just looked at it and said, "which part? the dark areas or the underside that's kind of preserved…?" Ha! They got right to work on it, until they were told it was a joke. Anything, any color, your dream is our craft – even if it's a dead frog.
Contact us for details or questions about starting your perfect color-crafting project with us, info@townsendleather.com