"I love the pride we take in each and every shipment at Townsend, I love the camaraderie, the high-energy fast-pace we get to work at.
And I love the fact that we are the last set of eyes to ensure quality goods going to our customers." – Bert in Shipping at Townsend Leather
Top Work Place and Best Place To Work awarded, Townsend Leather, is growing and looking for more incredible people to join our team.  Our Shipping Team is specifically looking to grow by adding someone with a passion for doing great work, working with their hands, getting shit done, and having fun.
One of the greatest parts of being on the shipping team is getting to have your hands on every Townsend order.  You get to see each piece, hand roll each hide, and be the first to celebrate when we get things out the door!
We honor each on-time delivered order with a fun-tastic moment of more cowbell celebration…
Our Shipping team is a fun-filled action-focused group of get-shit-doners!  We are looking for someone to join this team who likes to work as part of a group, is ready to offer solutions, takes initiative to do whatever is needed, loves working with their hands, and can take pride in being part of something awesome.
This is a small team that works closely with each other—wearing multiple hats and helping wherever needed.
What we need…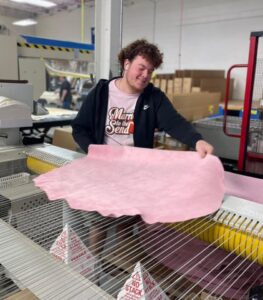 Specifically, we are looking for someone who:
Can immersive themselves in Townsend's culture and core values
Loves physical work and not standing still
Detail-oriented to focus on the many steps needed for success
Takes initiative to learn new skills and put them into action
Works well on a team
Likes to shake a cowbell
What it looks like…
This career path is one of reward and growth, your day-to-day tasks will look like:
Rolling and boxing leather hides
Measuring and labeling leather hides
Working on a small team to do whatever is needed
Possible fork truck driving (we can train and license you on-site)
Hours are 7 am to 3:30 pm with the opportunity for overtime (earlier or later as desired)
Being the last hands to touch our luxury leather before it goes out the door
A drug test will be required before being hired at Townsend (drug tests no longer test for Marijuana, only test for illegal drugs)
This position comes with a plethora of Townsend benefits:
401K, Dental, Disability, Life, Vision, and Heath Insurances, FSA, HSA, tuition assistance, teammates with great taste in music, parental leave, infinite high fives, 401k matching, t-shirts, and so much more.
The pay will be based on skills and experience, but you can expect a starting pay of $15.50 for first shift, with lots of opportunity for growth and increases.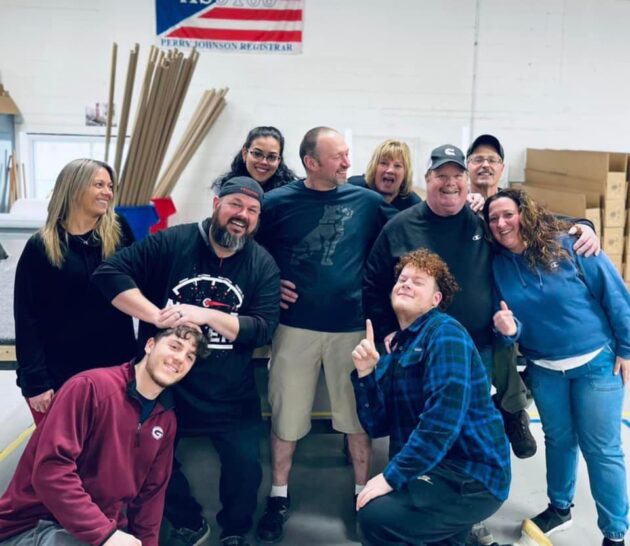 "Everyone here is so willing to help each other"
If this sounds like a place for you to use your skills, learn some new ones, put your career into your own hands, love what you do and spend your days doing work you feel proud of, connected to, and excited to keep coming back to… then apply now:  www.townsendleather.com/careers/apply 
Or see more about a career at Townsend Leather here: https://townsendleather.com/careers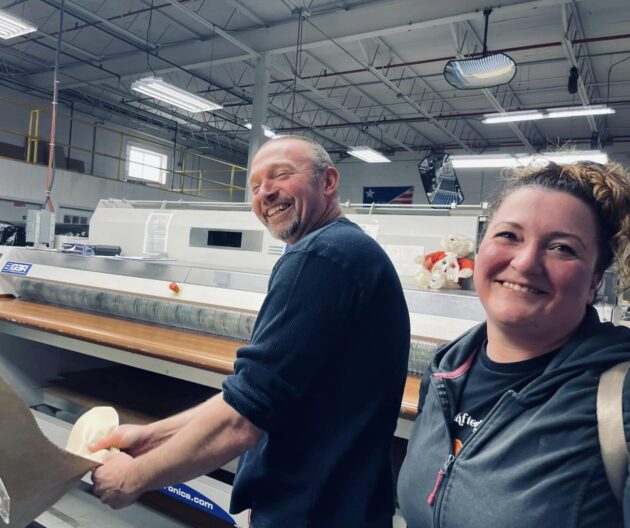 "Together, we work hard, but we play hard too! We have a lot of fun and get shit done!"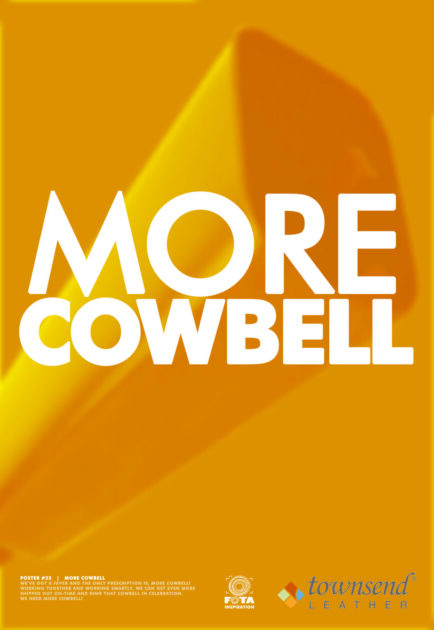 "I love working here, I am proud to be Townsend!"